Technical Expertise
IWD 2023: Natalie Brazier
NT Roadside Responder Natalie Brazier has always been surrounded by cars and certainly knows her way around one. She's been a mechanic for almost 22 years and in roadside response for just over two years…and loving it!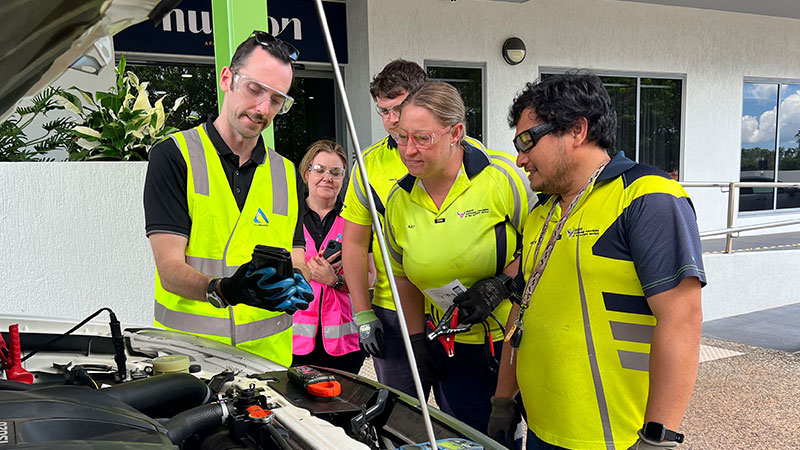 Growing up, she was always helping to build drag cars and jet dragsters, or weld things for other people. She frequented racetracks around Australia in her early years and went on to complete an apprenticeship with Motor Trades Association after high school.

With her qualifications and technical background, Natalie has worked in workshops and in the mining industry. She took on a roadside response role while working in Adelaide and thanks to her technical expertise and great problem-solving skills, she counts that as one of the best opportunities she's ever taken!

After relocating to Darwin with her family, Natalie jumped at the opportunity to join Club Assist and continue in a roadside responder role. Hardworking, passionate and empathetic, Natalie says there's no better feeling than helping people out of inconvenient situations or knowing you've made a positive impact on someone having a really bad day.

Natalie has earned a number of qualifications throughout her career. She holds a Certificate 3 in Light Vehicle Automotive Mechanics, Certificate 4 in Training and Assessing and various certificates in operating mining machinery. Early in her career, she was named 2003 Apprentice of the year.

Building her career hasn't always been easy. But she stuck to her guns and is proud of the career she's built for herself and the knowledge, skills and capabilities she's developed.